Comparing /æ/, /ʌ/, /ɑː/ & /ɒ/
Introduction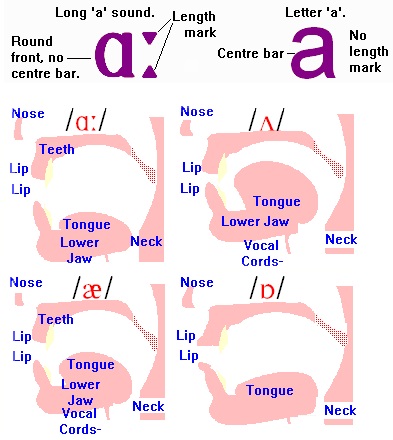 The lips are open the same, but are wider in /æ/. The tongue is lower and further back in /ɑː/.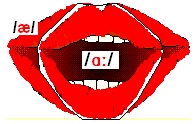 Reading - /æ/, /ʌ/, /ɑː/ & /ɒ/
Read the word in phonemics, then use the keyboard to type in the word in normal English letters. Then press 'Enter' to check your answers.
1. /bæd/
2. /bɑː/
3. /gɑːd/
4. /gɒd/
5. /hɑːt/
6. /hɒt/
7. /pɑːt/
8. /æpl/
9. /wɒt/
10. /ʌp/
Story - Chapter 1
Read the story and answer the question. If you are not sure of the sound of a letter, click it to hear it.
What type of animal was 'Ribbit'? A .
Type the answer into the box above, then click 'Answer'.