Say It - /e/ & /ə/
/ɜː/, /ʌ/ & /ə/
These pictures compare the mouth for /ɜː/, /ʌ/ and /ə/, click on the red letters to go hear the sound. Move your mouse on them. /ɜː/ is longer and louder than /ə/.
/iː/, /ɪ/, /e/ & /ə/
The sounds below are easy to confuse with each other. /iː/ is a long 'eee' sound. /ɪ/ is a short sound; eg. 'in'. /ə/ is a low 'uh' sound and is used in unstressed syllables; eg. in /ðə/. /e/ is short sound; eg. in /ten/.
Don't confuse the sound of /iː/ with the name of the letter 'e'.
Remember that the 'ː' means that it is a long sound.
Typing
Without looking at the exercise above, look at the picture, then type the correct word in phonemic characters on the phonemic keyboard below. Don't forget to type / /. Then press 'Enter' to check your answers.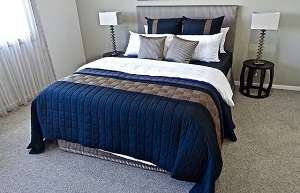 /ə/ and weak forms
Move these words into the correct box: If the put the word in correct area, the box will change to green.
bət
ən
əv
səm
ænd
ðə
ðiː
ɒv
bʌt
sʌm
| Spelling of the word | Strong form with a stressed vowel sound | Weak form with an unstressed vowel sound |
| --- | --- | --- |
| the | | |
| some | | |
| and | | |
| but | | |
| of | | |