Tasty Meal or Man's Best Friend?

Tasty Meal or Man's Best Friend?
Li Zuchen, Mike, The Hong Kong Polytechnic University
---
Abstract
This feature article explores the clash of traditional and modern viewpoints regarding the sensitive issue of humanity's relationship with our canine companions.
---
Click here to read Tasty Meal or Man's Best Friend?
PROFILE PICTURE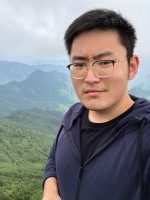 BIO
Li Zuchen, Mike studies in the Bachelor of Business Administration (Honours) in International Shipping and Transport Logistics programme at The Hong Kong Polytechnic University. From mainland China, he enjoys playing basketball, hiking and singing. He is a fan of science fiction, and also enjoys reading biographies. He is an avid cat (and dog) lover.
REFLECTION
The Yulin Dog Meat Festival went viral on the Internet after it was exposed, triggering a wide discussion among netizens in China and abroad. The cultural, moral, institutional and legal conflicts behind it seem to make it impossible to solve the problem reasonably. While I've known about this custom for a long time, my perspective on it has changed as I've grown older. My purpose for choosing this theme for the feature article writing assignment in ELC2011 was to explore my views as a young Chinese student, and to remind people that such behavior continues in China.
In the process of writing, my teachers and classmates gave me a lot of support and encouragement, for which I am very grateful. As a first-time writer, this article may be the key to the door of new world for me. Efforts during writing also let me understand a writer's responsibility to the reader. I hope this article can become a foundation for my writing in the future and help me move forward.