Voices in a Vacuum: Exploring Podcast Horror

Mehriell Ang, The Hong Kong Polytechnic University
Lack of control, isolation, existential dread…How do popular horror podcasts evoke our innate human fears? This essay elucidates the art and science of creating suspenseful, spine-tingling audio dramas.
Click here to read Voices in a Vacuum: Exploring Podcast Horror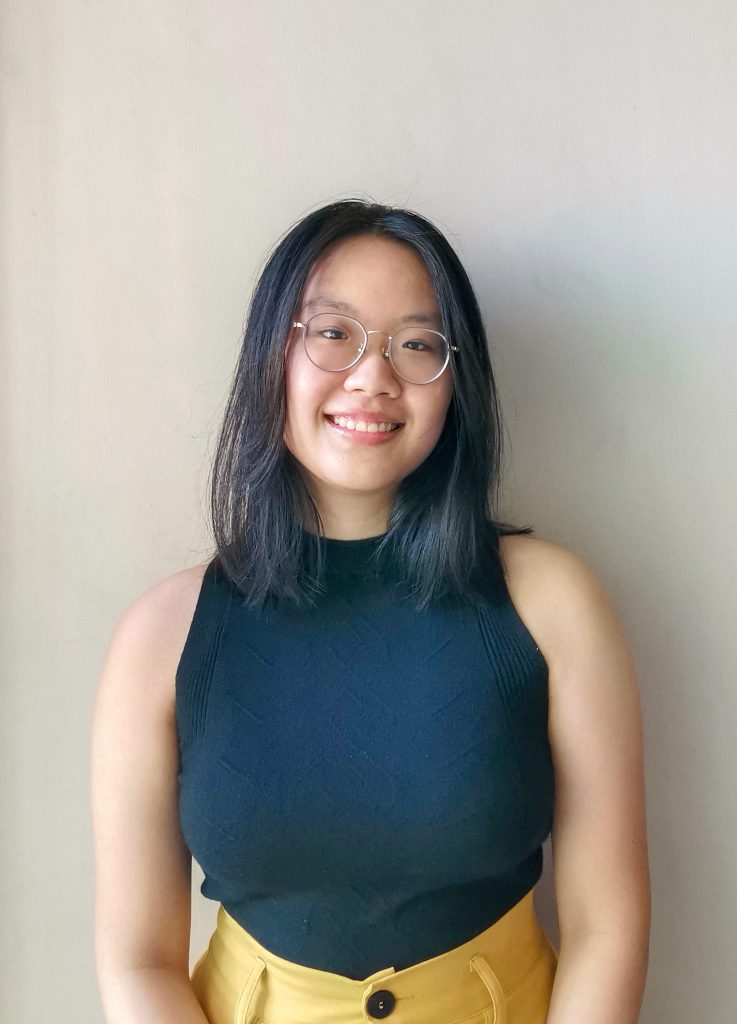 Mehriell is a second-year student studying Mechanical Engineering at The Hong Kong Polytechnic University. Coming from the Philippines, she's always looking for new places to travel to and explore. She loves both the sciences and the arts, hoping to create opportunities for exciting stories to be told. When she isn't listening to Broadway showtunes or her favorite fiction podcasts, she illustrates comics in her free time. Someday, she hopes to study, experience, and create the weird and the wonderful.
Author's Reflection
This essay was written for my class ELC1C05 Horror in English Literature and Film, a class I loved deeply despite my inexperience with the horror genre. Growing up, I was always a scaredy-cat. I avoided slasher films and supernatural novels like the plague, but horror podcasts were the ones that changed my mind about the genre entirely. They gave me an odd sense of comfort during my long commutes in the Philippines, coloring my days with twisted tales of what it means to be a human in this world.
Though they might not be the most popular way to consume horror, podcasts provide a unique fictional immersion, one that makes me feel like I'm living out a supernatural journey of my own. If you're looking for stories that can transform your mundane days into bewitching and magical experiences, I suggest giving audio dramas a shot.
Writing for Inscribe has been a joy and an illuminating experience. Through the guidance of my instructor, Dan Barlow and my editor, Kay Chan, I've further understood what it means to write for others. Stories can be found everywhere, and I'm grateful to be able to share some of my favorites with you.
Photo Credits
Photo by Edilson Borges on Unsplash
The podcasts discussed in this essay include:
Lore https://www.lorepodcast.com/
The Magnus Archives http://rustyquill.com/the-magnus-archives/
Welcome to Night Vale www.welcometonightvale.com