Exporting J-horror: Will its Cultural Success Abroad be its Demise?

Rosie Man Wai Chan , The Hong Kong Polytechnic University
Does that creepy, long-haired girl from The Ring still haunt your nightmares? The future of J-Horror is contemplated in this essay with an examination of Ringu, Ju-On: The Grudge, and their Hollywood remakes.
Click here to read Exporting J-horror: Will its Cultural Success Abroad be its Demise?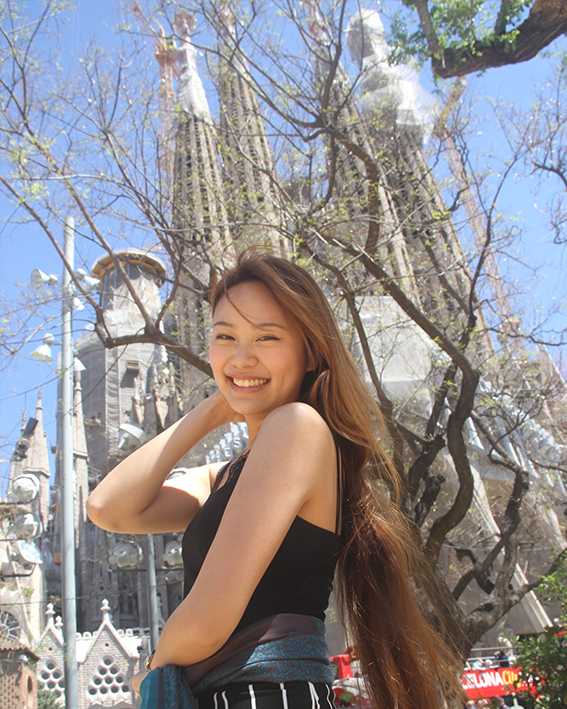 Rosie is an enthusiastic, art-loving student of the Environment and Interior Design BA (Hons) programme. Having spent some time working in the industry before her degree, she is now focused on developing her skill set at PolyU in order to become a more impactful and creative designer. In her free time, she enjoys practicing archery and watching J-horror films. She also loves the less gruesome aspects of Japan's culture and its people, having volunteered to work in the country on organic farms.
Author's Reflection
I have always been drawn to the many layers of Japanese society: its people, the places, its profound culture, and of course its food, which is without comparison. While I have been lucky to visit Japan several times, seeing its beauty from the south in Okinawa to the north in Hokkaido, I realise that this special country remains unknown to many around the world.
Despite this, there is one aspect of Japanese culture (apart from its food!) that provides an interesting window into the soul of the Japanese: J-horror. At PolyU, I discovered the elective ELC1C05 Horror in English Literature and Film which allowed me to look more deeply at this movie genre. My essay is the result of this challenging course which taught me, thanks to my wonderful teacher Daniel Barlow, how to look at horror with my eyes open. Further thanks go to the editorial team at Inscribe, Chrissy Burns and Freeman Tai, who showed me endless patience and kindness. Finally, thanks to you all for reading.
Photo Credits
Photo by Edilson Borges on Unsplash