International Conference on English Across the Curriculum 2015
Date: Monday 14 December - Tuesday 15 December, 2015

Venue: The Hong Kong Polytechnic University, Hong Kong SAR

The International Conference on English Across the Curriculum 2015 is a two-day conference that aims to bring together academics from different disciplines and language teaching units to explore ways to enhance students' English in discipline content subjects.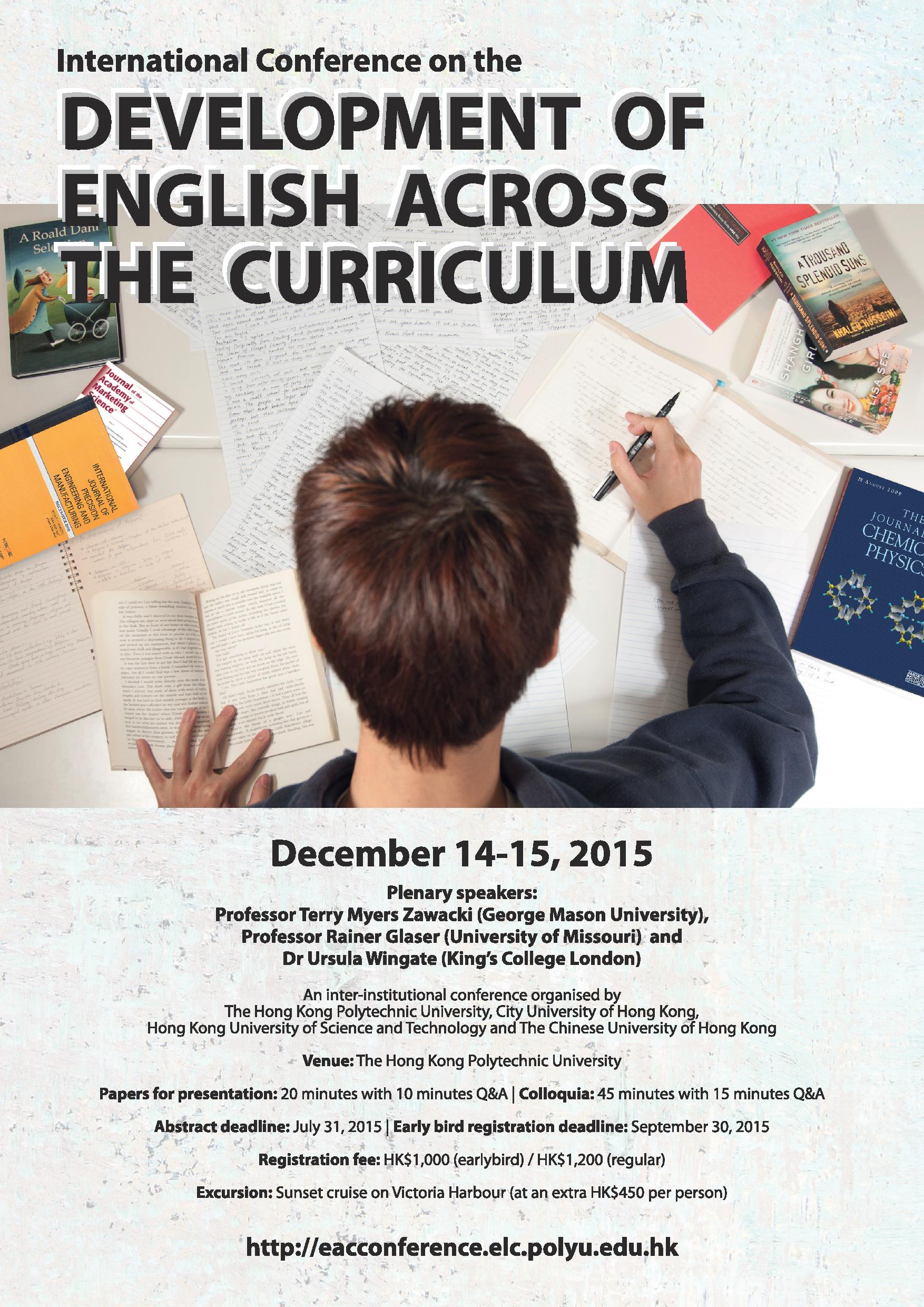 It is the first conference of its kind in Hong Kong.
The conference is supported by the UGC project "Professional Development in Enhancing English Across the Curriculum" (EAC).
KEYNOTE SPEAKERS
---