Writing Roundtable 2017
The ELC hosted its fourth annual Writing Roundtable to enrich the University's cultural and academic environment and raise its profile among writers' groups in Hong Kong and the region. Writing Roundtable 2017: Writing for Readers brought together more than 90 academic and creative writing professionals including colleagues from Macau, Thailand, and the Mainland, adding regional flavour to the event.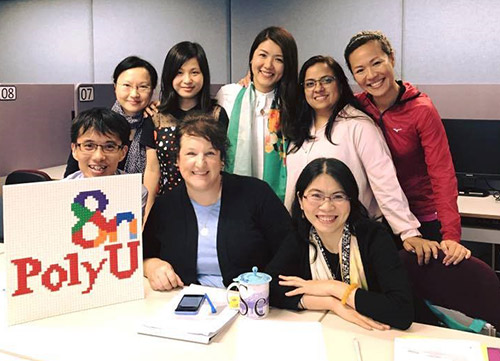 There were sessions on a range of topics related to the Roundtable strands and theme. Presentation types included papers, workshops, and roundtables.
Our Keynote and Invited Speakers were:
Prof. Ken Hyland (Professor of Applied Linguistics, Author, Director of the Centre for Applied English Studies, The University of Hong Kong)
Dr. Grant Hamilton (Associate Professor of English Literature, Author, The Chinese University of Hong Kong)
Mr. Jason Ng (Author & Columnist: South China Morning Post, EJ Insight, Hong Kong Free Press, Author of No City for Slow Men)
Mr. James Shea (Poet & Assistant Professor in Liberal and Cultural Studies, Hong Kong Baptist University)
Dr. Page Richards (Associate Professor in the School of English, The University of Hong Kong)
Ms. Elizabeth Solomon (Short Story Writer, Educator)
Ms. Sarah Brennan (Hong Kong based Author & Poet)
See these videos by keynote speakers. This Writing Roundtable video features interesting moments from the 2017 event.
Would you like to join the next Writing Roundtable? You can join us as organisers, presenters or participants. Email dureshahwar.lughmani@polyu.edu.hk to join the mailing list.