| | |
| --- | --- |
| nar.ra.tive (noun): | 1. A spoken or written account of connected events; a story. |
| | 2. The narrated part of a literary work, as distinct from dialogue. |
| | 3. The practice or art of telling stories. |
Recognising this absence in practice within our own Teaching & Learning community here in Hong Kong, we are driven to respond with this year's theme, Storytelling in Academic and Creative Writing, to reinvigorate and celebrate the power of narratives. This year, three pre-events will be offered - the first two focusing on creative writing and pedagogy, respectively, and culminating with the third pre-event, a panel addressing the scholarship of both creative and academic writing. Also, for the first time this year, we will publish extended abstracts from the first two pre-events and the main event in a Proceedings; and will invite selected participants to develop their work for possible inclusion in a tentatively proposed volume of scholarly works.
The 5th Writing Roundtable 2019 Organising Committee welcomes you, once again, to join a gathering of academics, creative writers and scholars on Friday 17 May, to discuss innovative ways of
storytelling
.
Our Keynote and Invited Speakers are:
| | |
| --- | --- |
| Prof. Icy Lee | Professor and Chairperson of Department of Curriculum and Instruction, The Chinese University of Hong Kong |
| Dr. Paul Stapleton | Associate Professor of Department of English Language Education, Education University of Hong Kong |
| Dr. Jason S. Polley | Associate Professor of Department of English Language and Literature, Hong Kong Baptist University |
| Mr. James Shea | Assistant Professor of Department of Humanities & Creative Writing, Hong Kong Baptist University |
| Dr. Eddie Tay | Associate Professor of Department of English, The Chinese University of Hong Kong |
Our Keynote Speakers
---
Prof. Icy Lee
Icy Lee is a Professor in the Faculty of Education at The Chinese University of Hong Kong, where she is currently serving as Chair of the Department of Curriculum and Instruction. Her publications have appeared in international journals such as the Journal of Second Language Writing, TESOL Quarterly, Language Teaching, System and Language Teaching Research. She is Co-editor of the Journal of Second Language Writing and Senior Associate Editor of The Asia-Pacific Education Researcher... [more]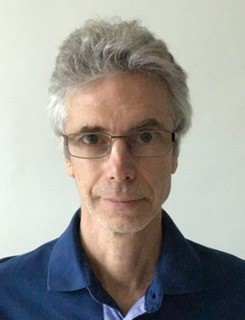 Dr. Paul Stapleton
Paul Stapleton is an Associate Professor at the Education University of Hong Kong. His interests are in L2 writing, critical thinking and research methodology... [more]

 

 
Dr. Jason S. Polley
Jason S Polley is an Associate Professor of English at Hong Kong Baptist University. His research interests include post-WWII graphic forms, literary journalism, Indian English fiction, and Hong Kong Studies. He has published on women in Banville, slum ideology in District 9, race in The Greenlanders, official narratives in Watchmen, Hong Kong Identity in Wong Kar Wai, and documentary in House of Leaves. He has articles forthcoming on reflexivity in A Suitable Boy, and parody in R Crumb. His monograph is titled Smiley, Franzen, DeLillo: Narratives of Everyday Justice. He has two creative nonfiction books: Refrain and Cemetery Miss You. He is co-editor of the essay collection Cultural Conflict in Hong Kong: Angles on a Coherent Imaginary... [more]

 

Mr. James Shea
James Shea is the author of two poetry collections, The Lost Novel and Star in the Eye. A graduate from the Iowa Writers' Workshop, he has taught poetry writing at Nebraska Wesleyan University, the University of Chicago's Committee on Creative Writing, Columbia College Chicago's MFA Program in Poetry, DePaul University, and as a poet-in-residence in the Chicago public schools, where he received The Poetry Center of Chicago's Gwendolyn Brooks Award for Excellence in Teaching. A former Fulbright Scholar in Hong Kong, he is currently an assistant professor in the Creative and Professional Writing Programme at Hong Kong Baptist University... [more]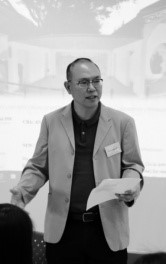 Dr. Eddie Tay
Eddie Tay is a poet, street photographer and literature professor at the Chinese University of Hong Kong. His teaching and research areas are linked to his creative interests in poetry and street photography. He has published research in the areas of creative writing, street photography as well as colonial and postcolonial Singaporean and Malaysian literatures written in English. He teaches the following undergraduate courses: Children's Literature, Reading Poetry, and Creative Writing. He also teaches a special topics postgraduate course focusing on the exploration of Hong Kong culture via autoethnography, street photography and social media. His recent books include Dreaming Cities, a book of poetry and street photography, and Anything You Can Get Away With: Creative Practices, a book which blends scholarship with street photography and creative writing... [more]

 
PolyU At A Glance
---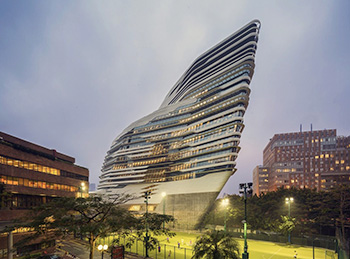 The story of The Hong Kong Polytechnic University can be traced back to the founding of the Government Trade School in 1937. Situated in Wood Road, Wanchai, the School was the first publicly funded, post-secondary technical institution in Hong Kong. Under Mr G. White, the then principal, it ran classes in marine wireless operating, mechanical engineering and building construction... [more]
All Contents ©English Language Centre