ELC CILL Workshops
Workshops
Our ELC CILL Workshops are designed to help you actively improve your English in small groups. Each workshop lasts 2 hours and the workshop instructor provides all materials.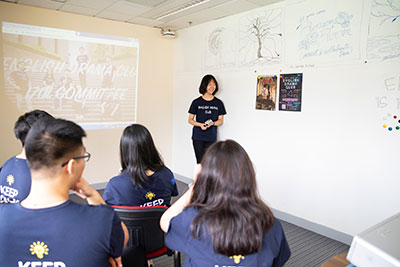 When are the workshops?
We have workshops throughout the semester. Check the calendar below to see which workshops are held on which day at what time.
What are the workshop topics?
1. Academic Skills (1)
Academic writing style

Write in university style, not WhatsApp style

Integrating citations & referencing skills

Effectively integrate citations into your essays

Grammar for academic writing

Use inversion to enhance your writing and learn other skills
2. Academic skills (2)
Discussion skills

Speak up with your classmates during discussions

Presentations skills

Keep your audience's attention as you present!

Editing academic essays

Improve your essays by correcting common errors
3. CRE (Common Recruitment Examination)
Prepare for the English paper of the CRE
Deal with some sample questions of the CRE
4. English Writing Requirement (EWR)
Academic Essays for EWR (and other courses)

Get tips on producing a top-notch essay that will wow your instructor

Argumentative Essays for EWR (and other courses)

Learn how to build and structure strong arguments and rebuttals

Reflective Writing for EWR (and other courses)

Explore how to use effective reflection that engages your readers
5. IELTS
IELTS Speaking

Find out about the IELTS Speaking test and get advice on improving your scores

IELTS Writing

Practise Task 1 and Task 2 in IELTS Writing and get tips on what to do or not do!

IELTS Listening and Reading

Do a practice listening and reading test, and get top tips on how to improve your score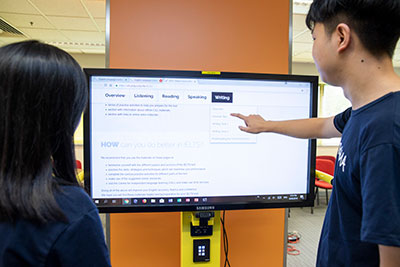 6. Making Digital Documentaries
Telling your Story

Develop your storyboard, build your content & learn all about creating a digital documentary

Engaging your Audience

Integrate audio, visuals, narration, and engagement techniques to capture and entertain your audience

The Language of Digital Media

Enhance your English and digital literacy by writing a clear, compelling, and memorable script
7. Workplace English(1)
Writing CVs

Make sure your CV stands out!

Impressing in job interviews

Learn how to successfully ace your next job interview

Persuasive speeches

Make your pitches succinct and persuasive!
8. Workplace English(2)
Creating a professional profile

Make sure you impress online and offline

Writing a personal statement

Show how you are a unique candidate

Writing cover letters

Learn how to match your skills and experience to the job
How do I make a booking?
Go to the ELC Booking System (PolyU students only)
Select a session from the system and you will receive confirmation by email.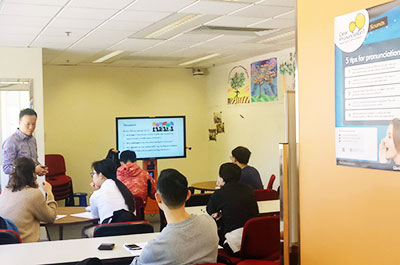 Where are the workshops held?
The workshops will be held at CILL or online this semester.
Is there anything else I should remember?
Be punctual for the workshop.
Use English!
Be an active learner! Our workshops are interactive, and you will get the most out of them asking more questions and doing all the activities during the workshop!
Last updated on: Thursday, November 04, 2021