What's New
---
Writing Labs
6 February 2017 - 2 April 2017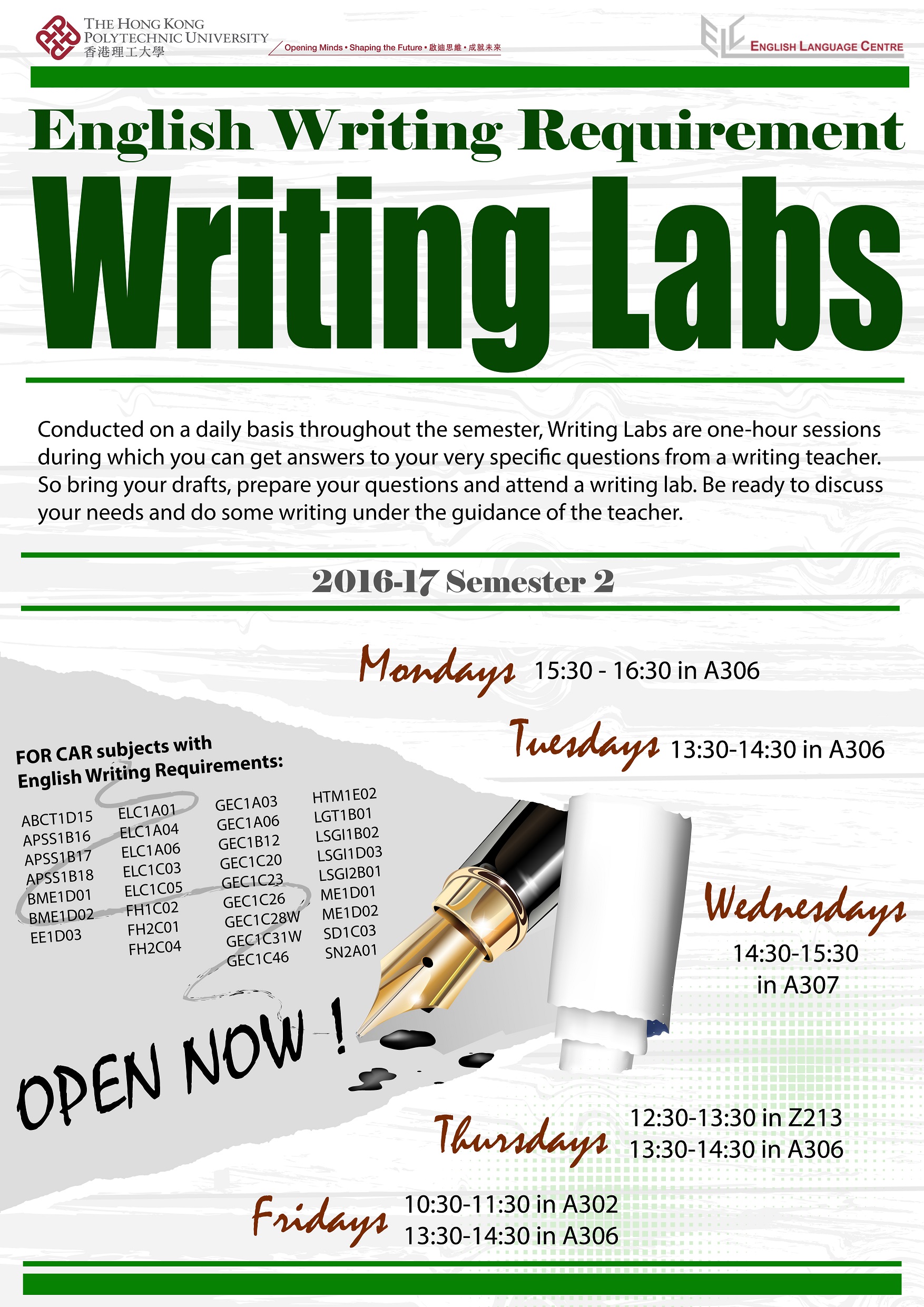 ---
New IELTS Speaking Materials
6 February 2017 - 5 March 2017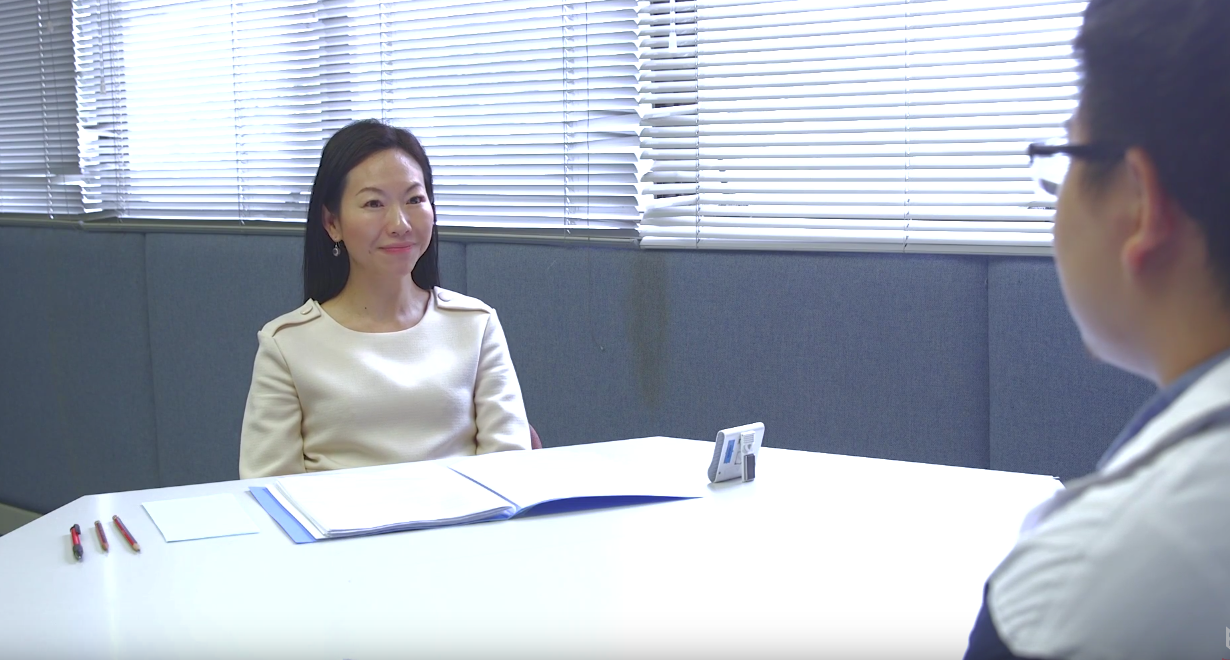 New videos and online practice materials for the IELTS Speaking Test.
Available NOW!
Go to https://elc.polyu.edu.hk/IELTS/sp_index.htm
---
Join the "TIE" trial run and get a HK$50 bookstore voucher!
21 February 2017 - 28 February 2017 23:59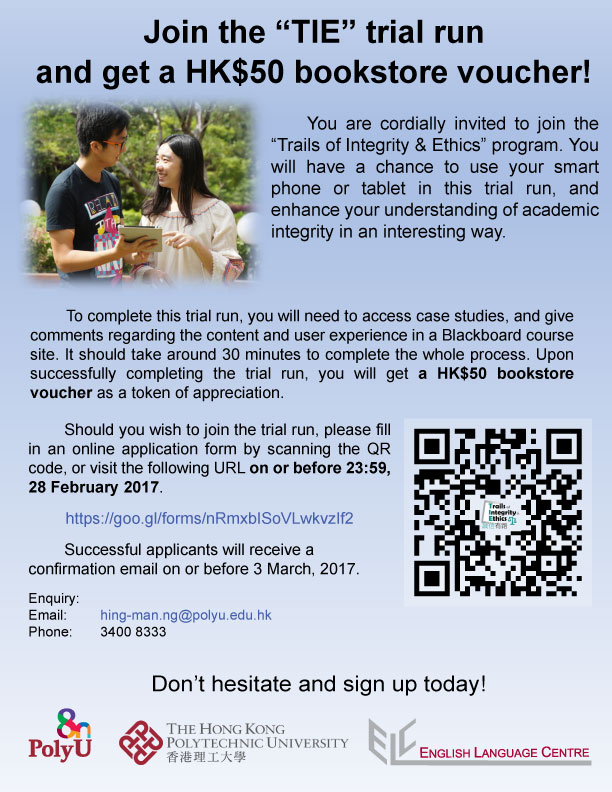 ---
CILL Seminar Series - "How to succeed in the English paper of Common Recruitment Examination (CRE)"
23 February 2017 16:30 - 23 February 2017 17:30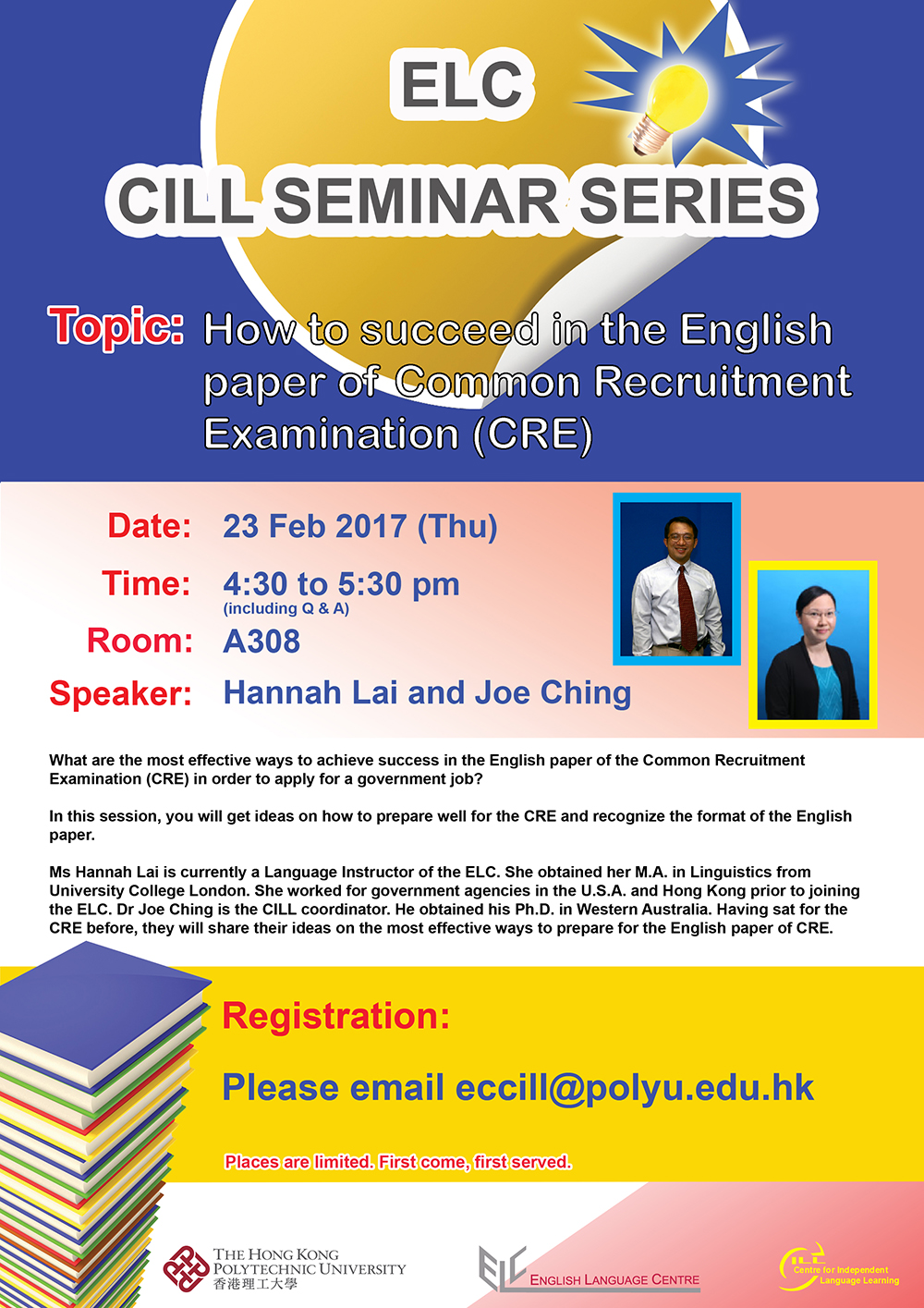 ---
English Drama Club 2017 Annual Performance - The Great Gatsby
1 March 2017 - 3 March 2017

---