What's New
---
Join NOW - Get your foot in the door!
14 September 2017 - 5 November 2017
Applying for a job? Going for an interview? STOP!
First join the ELC MOOC, English@Work in Asia!
Be the best prepared university graduate in Hong Kong! All materials are available NOW. Don't miss this exclusive opportunity!
Enrol TODAY.
Part 1 will get your foot in the door
• eye-catching CVs
• winning cover letters
• compelling online presence
• inspiring answers
• engaging verbal and non-verbal strategies
• outstanding online interviews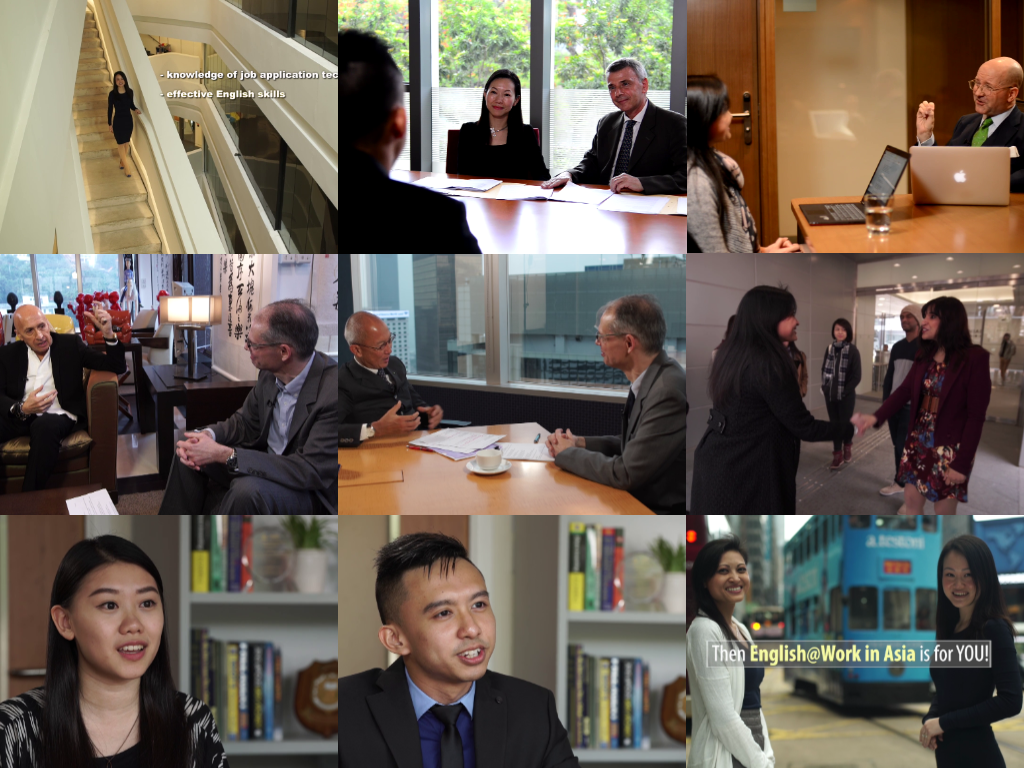 ---
Planning to take IELTS?
15 September 2017 - 11 November 2017
Then first visit our NEW ELC materials for IELTS.
Find the materials on our IELTS page: https://elc.polyu.edu.hk/ielts/
Watch our NEW IELTS videos:
Speaking: https://youtu.be/gFSnBv8LMd8
Reading: https://youtu.be/lJCwyJCwUZc
Listening: https://youtu.be/BeWQsALMq84
Writing: https://youtu.be/izDCNQdeAOw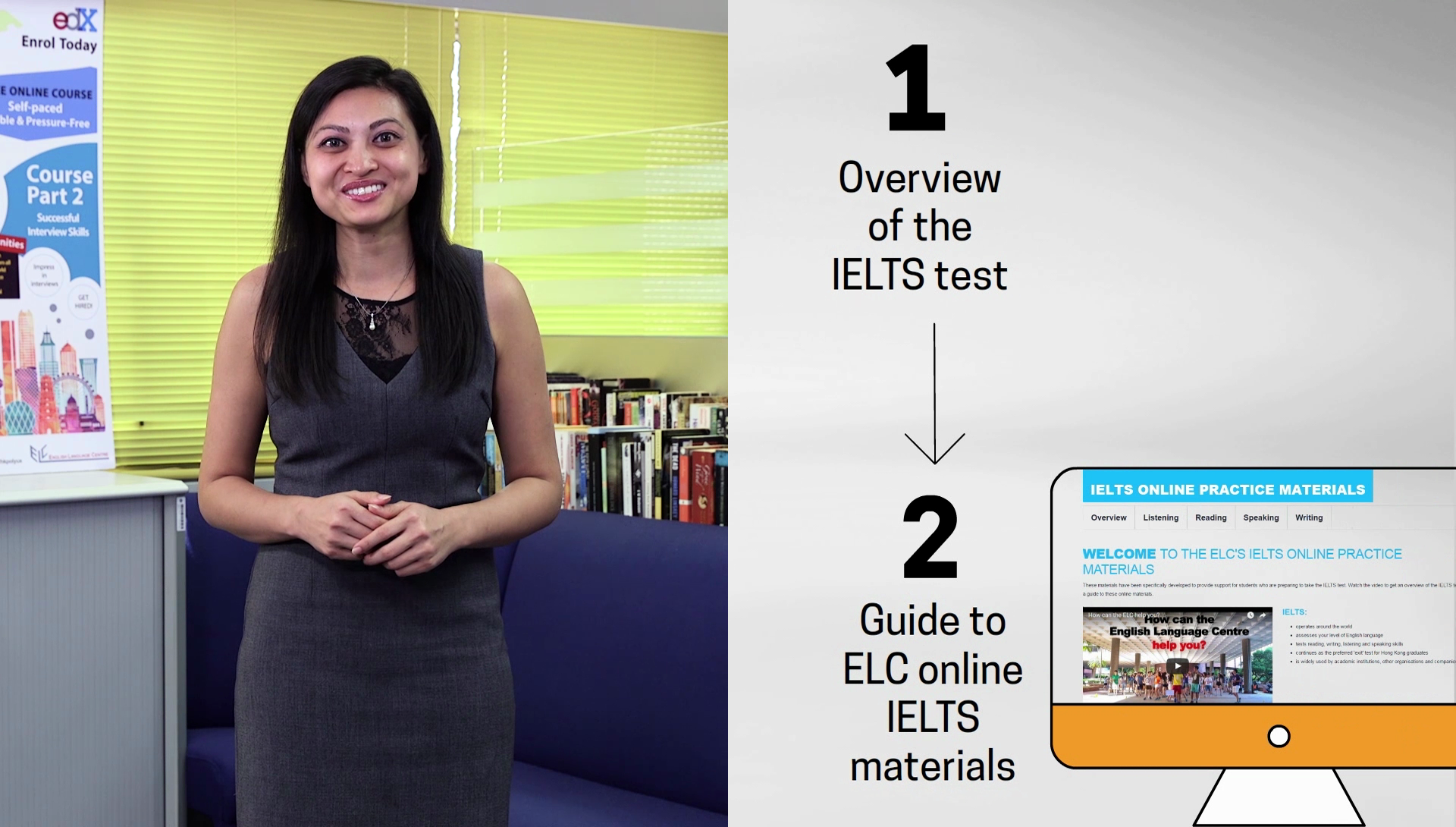 ---
Learning4Life - Course Opening!
11 October 2017 - 11 November 2017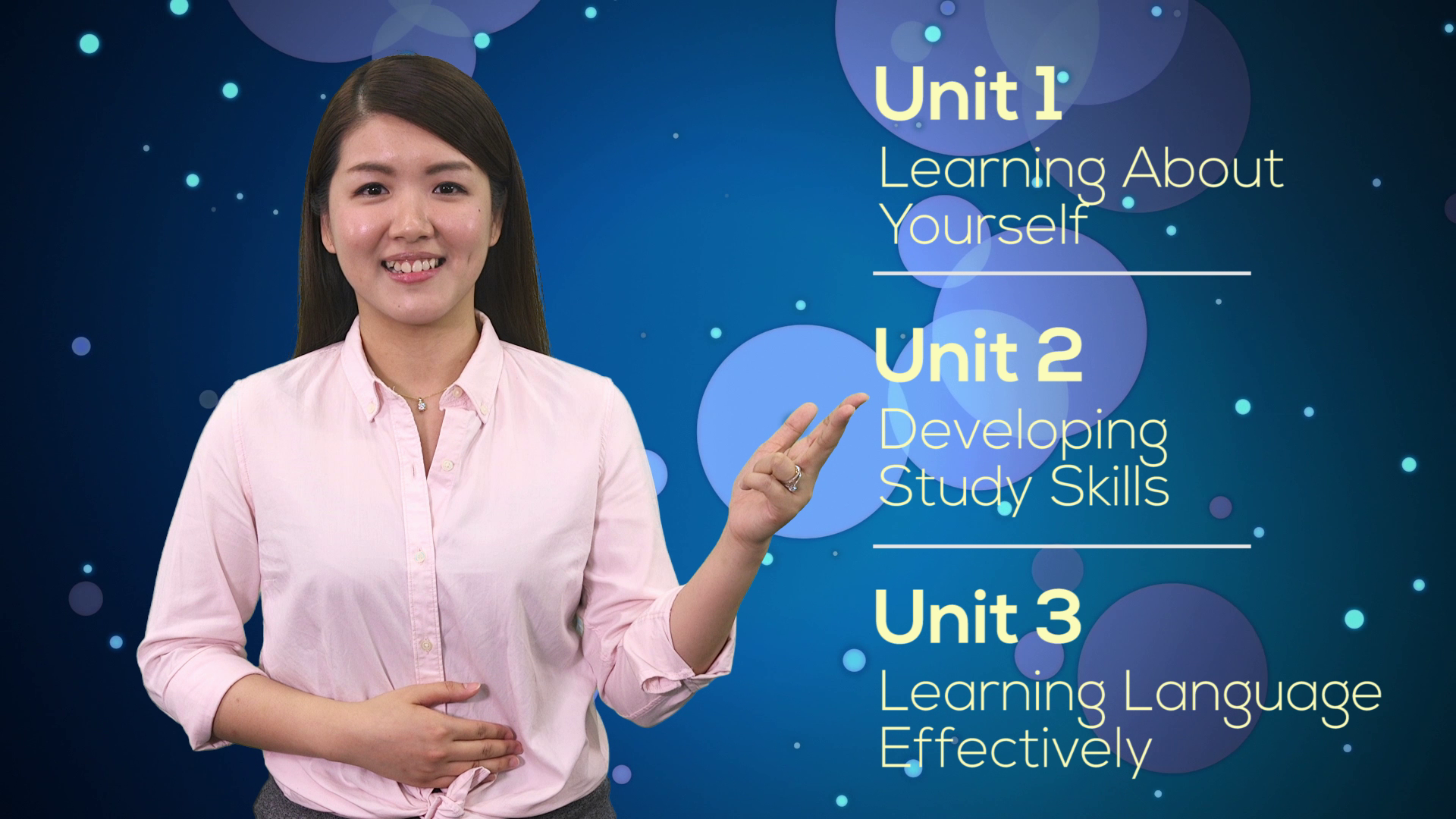 New FREE Self-study course from the ELC! Learning4Life - Find out about how you can be an independent learner!
Study at your own pace; whenever and whenever you want.
Starts October 11, 2017!
Step 1: Create account: https://account.keep.edu.hk/account/signup
Step 2: Activate account
Step 3: Enrol: https://edx.keep.edu.hk/courses/course-v1:PolyU+EDUT1134+2017_01/about
Don't hesitate! Enrol NOW!!!
---
ELC IELTS Workshop
23 October 2017 - 2 November 2017 21:30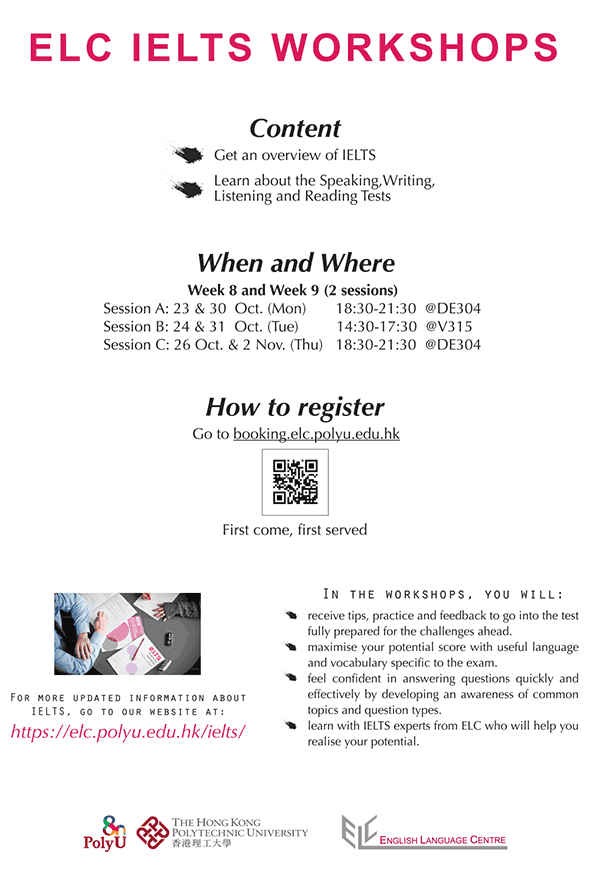 ---
Learning English through short stories
27 October 2017 12:30 - 27 October 2017 13:30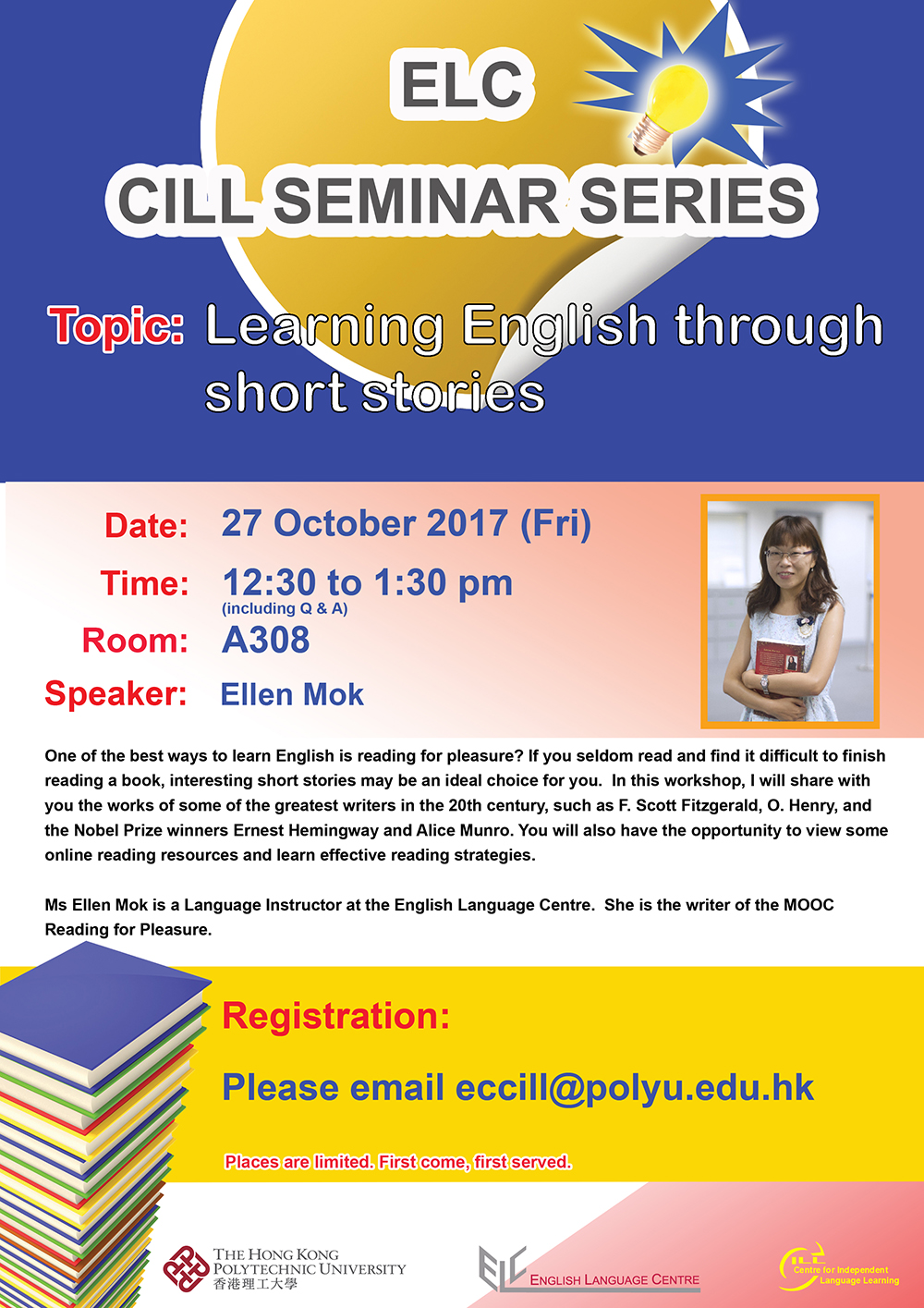 ---